Spring 2015 Exhibition: Meditations
April 12 - May 23, 2015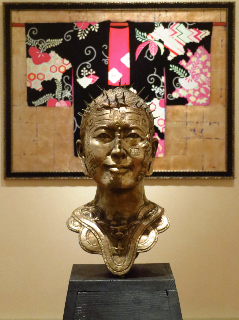 The Pomona Cultural Center is pleased to announce the Spring 2015 Art Exhibition, Meditations, featuring oil paintings by Eleanor Grace Miller and ceramics and bronze sculptures by Jennie Chien. (Above image: Cultural Center Exhibition Display)
Asian aesthetics underlies much of Miller's paintings - the interrelationship of shape and space, the transient and permanent, pattern, vibrant color, aerial perspective, and asymmetry. The use of gold presents a sense of the present - its fluid, floating, shifting translucent nature, its lack of grounding of western 'persepctive' or place. Japonism, the influence of Japanese art and aesthetic on the West, was incorporated into the revolutionary design movements of the 1850's, the intermix of cultural and historical styles which produced the Austrian art movement, Jugendstil, as well as the British Arts and Crafts movement. Miller's series of small paintings, Variations in Black and Gold, conforms to many of these design precepts.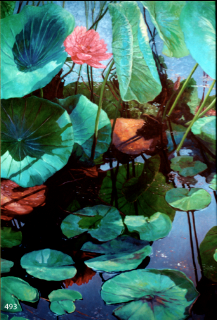 A classically trained artist, Eleanor Grace Miller received her B.A. from Monmouth University, where she studied under Eleanore Mikus, a vanguard Minimalist, and Bernard Aptekar, one of the original SoHo Ten Downtown, and continued her studies at the National Academy School of Fine Arts. Miller has exhibited extensively throughout the East Coast, both in fine art galleries and corporate venues, and is the recipient of numerous awards, including Best of Show at the Museum of Fine Arts, Springfield, Massachusettes, the Anna Hyatt Huntington Award from the National Arts Club, and the Gamblin Artists Award from the Salmagundi Club. Her work is in both private and corporate collections. She is currently on the faculty at RoCA and the Pelham Art Center.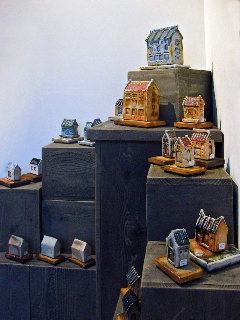 Jennie Chien is an informally trained sculptor, exhibiting in galleries and art spaces in the tri-state area. She has won eight grant and artist awards, the latest being the 2015 Individual Artist Grant from ACOR and NYSCA for her project Letters to the Dead: Beyond Words. She is inspired by archetypes, the elemental symbols common to all cultures. She is interested in memory and rituals such as meditation and cermonies. Jennie's primary mediums are clay and welded or cast metal, but she chooses the medium depending on the feeling she wants to transmit.
Reception | Saturday, April 18, 2015, from 6:00 pm - 9:00 pm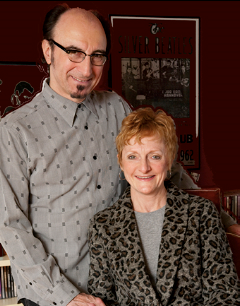 Live music performance by Paul Guzzone, Mary Ellen Bernard, and Guest Performers. (Pictured above)
Paul Guzzone is a performing songwriter and producer, and his current creative venture is 3 in 1, a year-long project of songs being released three at a time throughout 2015. Previous releases "Chasing the Moon", "Light @the EOL", and "Dancin' Room" can be previewed on his CD Baby artist page and at www.paulguzzone.com. Paul continues to write and release songs on his own and with a variety of co-writers while remaining active as a producer and as a member of the Bacon Brothers Band. Current covers include "I Will Carry You", which charted in the Top 25 on the Billboard Dance Club Charts (recorded by Shara Strand and written with Mike Greenly); "Not Gonna Miss You", recorded by Shara Strand and co-written with lyricist Mike Greenly and composed by Paul; "Give You My Love", recorded by and co-written with acoustic blues artist Ruthie Foster; and "493 Miles", recorded by the Bacon Brothers and written with Kevin Bacon and the Bacon Brothers Band. A foreign-language translation of one of Paul's co-writes with Mike Greenly is also in the works.
Mary Ellen Bernard is a performer and writer with a background in theatre and comedy. She has appeared on the acoustic music circuit as a featured act or opening for such artists like John Prine, Loudon Wainwright III, Richie Havens, Tom Paxton, and John Sebastian. Her three CDs (Point of Departure, Coney Island Mojo, and Bus Stop) have received reviewer praise and airplay around the United States and in Europe. Other performance experience includes theatre, cabaret, stand-up comedy, and the occasional film and television appearance.