Holiday 2013 Exhibition: Detail & Sensibility
The Pomona Cultural Center is pleased to announce the Holiday Season 2013 Art Exhibition, Detail & Sensibility, featuring digital art by Caryn Singer in conjunction with sculptures by Marcia Nacht and Natalie O'Donnell.
The exhibit embodies an explosion of energy and intensity alongside detailed abstract art, digitally created and inspired by shape, textures and colors in nature. Conversely, the sculptures evoke and explore emotions to create a sense of understanding towards the impact of the ever-changing rhythms in life and the force of human nature. Together, the creative visions transcend positive thoughts in connection with the physical world and consciousness rather than hope and despair.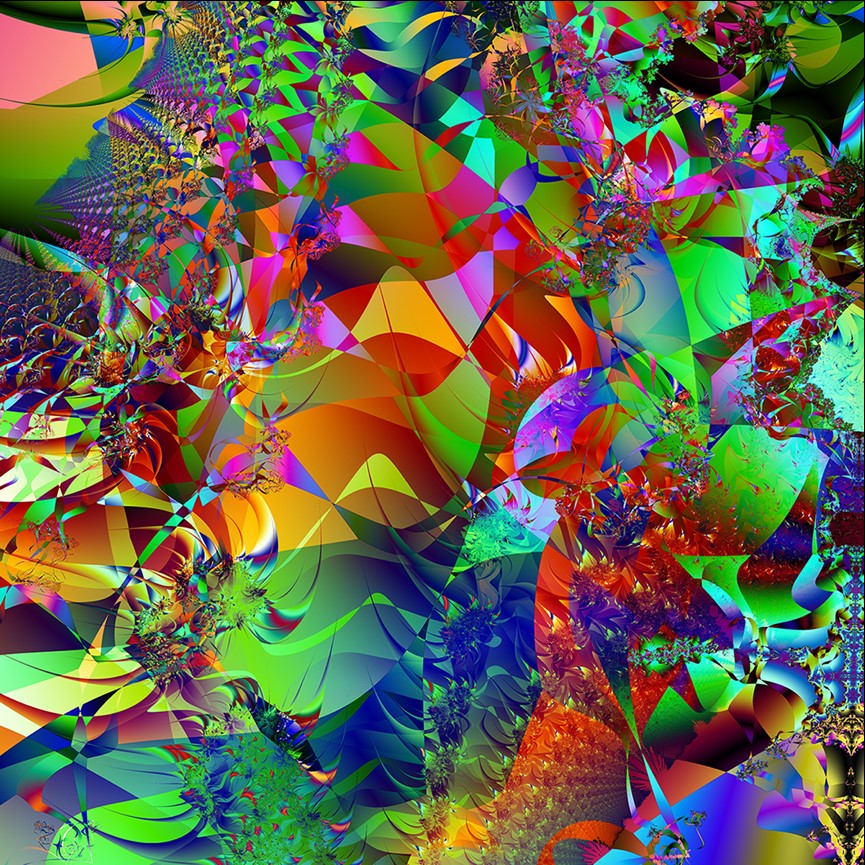 Caryn Singer&'s unchained digital prints are an extraordinary leap into the unknown through a psychedelic prism. Her works pulse with energy and glitter with endless technicolor hues, spiraling and shifting like a kaleidoscope. There is a strong sense of depth in Singer's work. Joyous palettes infuse each work with a sense of energy and optimism; these images brighten up the room with their presence.
Caryn received a BFA from Syracuse University, and has exhibited at Rockland Center for the Arts, Hopper House, Arts Center and Agora Gallery.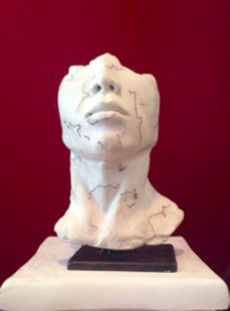 Marcia Nacht envisions the human body as an art form, and one of the most intriguing architectural structures. Each part of the body is a sculpture unto itself, full of purpose. The ear is a mass of undulating hills, valleys and ridges that support each other. The same is true of each body part upon investigation. My passion is creating and my work is fuelled by one truth: the more you know, the less you know. Learning, creating, learning…the journey continues.
Marcia currently instructs private classes for adults and children and has conducted clay workshops for The New City Jewish Center, East Ramapo School District, and The Adult Consumer Population at Jawonio, New City, NY.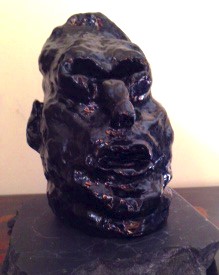 Natalie O'Donnell, after retiring from the Department of Justice, decided to pursue her lifelong passion to paint and sculpt. Watercolor was the most dynamic way to express her vision of the natural world. Her works have been exhibited throughout Rockland County and Saratoga Springs, NY. She was an award winner in a juried show at Ringwood Manor, State Council on the Arts/National Endowment for the Arts; and was accepted as a participant in the 2013 Juried Art Exhibit and Sale at ROCA and a member of the Nyack Art Collective.
Her most recent endeavor has been creating clay sculpture under the guidance of Marcia Nacht, an accomplished, and well-known sculptress in Rockland County. Under her guidance and encouragement, she has been able to let the inner child within come forward to create unusual pieces.
Opening Reception | Saturday, December 7, 2013, from 6:00 pm - 9:00 pm
Featuring a live music performance with Jeremy Wall and Guest performers.