Autumn 2015 Exhibition: Beauty in Harmony
September 27 - November 15, 2015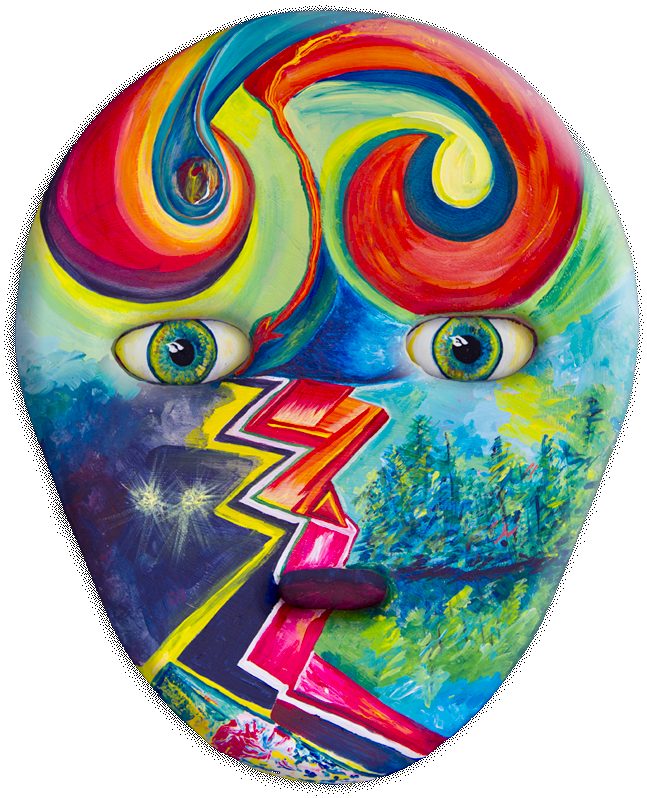 The Pomona Cultural Center is pleased to announce the Autumn 2015 Art Exhibition, Beauty in Harmony, featuring oil paintings by Liron Sissman, 3D wall-hanging mask-like portraits in acrylic on shaped masonite board by Jeanne Steers and bronze and aqua resin sculptures by Lori Shorin.
This exhibition presents a combination of natural objects: landsapes and flora, torsos, heads, figures, and life expressions of human forms, for which each artist's inspirations reflect their artistic vision through various styles, use of color, texture, shape, material, and medium. The artwork includes oil painting, colorful mask-like faces with acrylic painting on shaped masonite board, and bronze and aqua resin sculptures. Integrating and expressing the harmony of the natural world and outlining the sense of unity in visual rhythms, there exists a mixture of affection for the human spirit and love for humanity and a peaceful environment.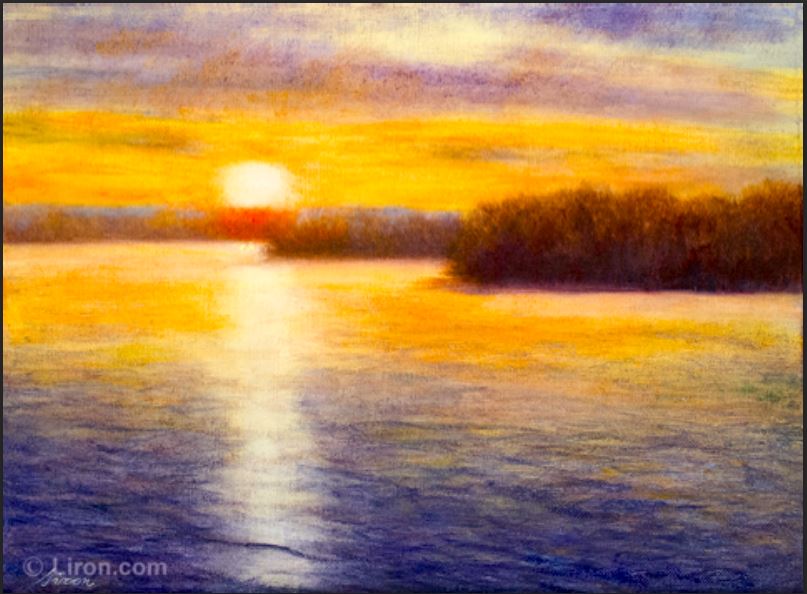 Liron Sissman's oil paintings help transport viewers by engaging the spirit, nourishing the senses, and bringing the transformational power of nature indoors. Individuals on three continents and organizations nationwide collect her art. Her paintings are featured in shows in New York City and throughout the country. They have won multiple awards and are written about extensively. Liron's art was featured in Something Borrowed, a Warner Bros. film starring Kate Hudson, Ginnifer Goodwin, Colin Egglesfield, and John Krasinski. Liron's art was the subject of a 40-minute television interview (PKRGTV). Liron Sissman is an elected Fellow of The American Artists Professional League (AAPL). (Pictured: oil on canvas)
"Having no faces of their own, flowers in my paintings represent images with which viewers of diverse backgrounds can relate. Unencumbered by personal features, they serve as portraits of universal nature. My landscapes like my flowers are not merely intended to reflect nature but rather to project an inner reflection, a metaphorical journey. I admire the intensity of emotions found in the works of the Expressionists. Like them, I too mix my soul with my paints. However, I strive to be subtle in my expression of the intense."
Jeanne Steers is a graduate of Rhode Island School of Design with a BFA in Illustration. Known for her dynamic and colorful paintings, Jeanne allows herself to be a conduit for the paint, letting it evolve into its own form of expression. Let the paint be the paint. She works mainly in acrylic on shaped hard masonite board. The shape adds an additional dimension and element to the meaning of the piece while providing a unique framework for the art. Jeanne is also a graphic and website designer who lives in Roxbury, CT with her husband and 2 children. (Pictured at top: Acrylic on shaped masonite board)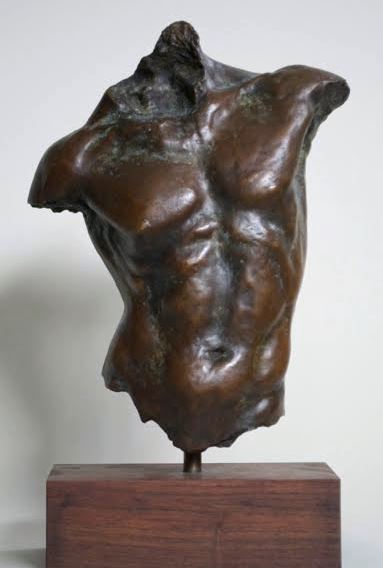 Lori Shorin grew up embracing different cultures having grown up in New York, Belgium, and Florida, and has recently moved her art studio to MANA Contemporary in Jersey City, NJ. Her work has always been inspired by change for social good no matter which medium or genre she expresses herself. Mobile and site-specific installation, soft sculpture, plexi-glass, various painting and drawing mediums are some of the materials she has explored throughout her creative career. While most of these works were primarily stylized and conceptual in nature, in 2005, she was inspired to create realistic figurative sculptures to express new ideas. She sold her belongings, and moved to Italy for four years to study the human form at the Florence Academy of Art. Currently in the New York metro area she is creating compositions influenced by her time in Italy, travels around India, and the Spiritual teaching of the Self Realization Fellowship. In addition to her studio practice Lori teaches undergraduate students at The School of Visual Arts in New York City and holds periodic workshops at the Art Students League and other venues. Lori is represented by Sirona Fine Art in Hallendale, Florida and the Principle Gallery of Fine Art in Charleston, South Carolina. Her works are in the permanent collection of the Mariposa Museum of International Culture (NH). (Pictured: Bronze on walnut)
Opening Reception | Sunday, October 11, 2015, 5:00-8:00PM
Featuring a live music performance by Jeremy Wall and Susan D, with genres ranging from classic jazz, pop, and rhythm and blues.
Jeremy Wall is best known as co-founder of the 14-time Grammy nominated jazz fusion group Spyro Gyra. He has appeared as producer, composer, keyboardist and arranger on their 26 recordings, including one platinum and two gold records. He has similarly collaborated on classical clarinetist Richard Stoltzman's twelve classical crossover releases and recorded with many prominent musicians from the fields of jazz, pop, classical and world music. Among his 60-plus recorded compositions, "Shakedown" received a Grammy nomination for Best Pop Instrumental and "Ariana" was a #1 national jazz radio hit. His solo recordings, Cool Running and Steppin' to the New World were also featured on top ten jazz radio hits. More recently, he has premiered three works for piano and orchestra with the Catskill Symphony and performed improvisational versions of several Mozart piano concertos. Jeremy is an Associate Professor of Music at SUNY Oneonta and continues to work with professional and student ensembles.
Susan D is a singer and a published songwriter who has sung with Wilson Pickett, Spyro Gyra, Jennifer Hudson, Al Kooper, Ronnie Spector, J Geils and Magic Dick, David Byrne, Enya, and many others. In her own songwriting, she likes to mix her rock, RnB and jazz influences. Her newest two CDs are HOME, a pop rock cd, and BIG SKY, her original jazz-pop tunes. Her songs have appeared on several daytime soaps, including the Young and the Restless and One Life To Live. Susan performs regularly with Uptown Horn leader Crispin Cioe's retro soul band Cracked Ice; they have recently been the house band for the Kennedy Center's prestigious Mark Twain Award show.